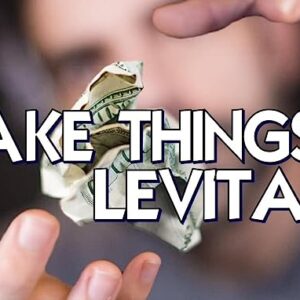 Highlights:
This is a 7.5 length of stripped Invisible Thread, enough to 100's of effects when Properly used.
Levitate. Suspend. Animate. Touch. Hover. Move. Freak Out and many more it literally does it all – better than anything else out there.
3 reels x 15′ each. You get three spools of Invisible Thread, each with over 8 feet of thread, making a total of Invisible Thread (7.5 meter ). This is a very fine invisible thread, totally invisible right under your nose against an appropriate background. For use in miracle floating and animation effects.
Supplied with Basic instructions for the many things you can do with this amazing accessory.